Congratulations! We are delighted to present you with a 2021 Best Value Award.
Looks familiar? As a tourism entrepreneur there are few things as rewarding as receiving praise for your hard work and hospitality, which is why it feels so good to find a performance award from an OTA (online travel agency) or directory website in your inbox.
These are usually associated with your rating, value or unique offering and come with an instruction to add your award badge to your property's website through a string of HTML code (or in some cases an image file).
It's also a frequent support request we see from Springnest users: "Where should I add my badge?", "How can I add my badge", "Should I replace my previous year's badge?" "Can you add my badge for me?", "What is this code!?", et cetera.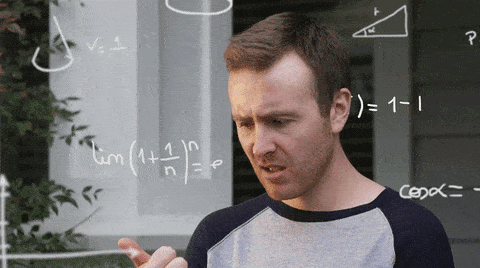 The reality is that these badges are more than a gesture of praise and can have a significant effect on your website's conversion and performance. In this article we'll help you understand the disadvantages and guide you on how to show off your awards with as little impact as possible on your website's primary purpose (to drive direct bookings).
Why do I receive award badges or affiliate links?
This is more than likely a promotional tactic by the OTA (Booking.com, TripAdvisor etc.) or listing site to gain more exposure for their website, through your website. By getting you to place their brand, logo, or link on your site, they are essentially getting free display advertising (like an online billboard), and in return offer you an indication of quality and trust to hopefully impress or persuade your website visitors.
What are the benefits to the OTA?
SEO - they get a backlink from your website, which counts for their SEO, but not yours
Potential commission - if your website visitor interacts with a badge and ends up on the OTA's website, they could end up booking through the OTA instead, costing you commission, or the entire booking if they end of booking with your competitor
Brand exposure - their logo is visible on your website
What are the potential benefits to your business?
Reputation - a performance award could build confidence amongst your website visitors and guests
Ranking on the OTA - *some OTA's will offer you a better ranking, if you add an award badge to your website
What are the disadvantages?
Loss of direct bookings and revenue - The badges essentially encourage your hard-earned website visitors to leave your website, to visit a link where you'll have to pay commission on their bookings, or where they will be exposed to your competitors, potentially costing you business. This is the opposite of why you have a website online for your business.
It's bad for SEO and performance - by adding an HTML badge to your website, you're adding additional scripts and elements that need to load from a third party, which can slow down your site's loading speed and negatively impact your ranking in search engines.
Compromised design - badges weren't designed in line with your website's layout, structure, design and style. There's no ideal place to add them without cluttering or compromising your design.
What's the solution?
As a Springnest user there are  alternative ways to leverage the publicity of your performance without comprising your website, here's a few recommendations:
The Springnest Awards Widget
The Awards Widget lets you easily add, remove and manage HTML badges on your website without compromising your SEO, design, or visitor experience. It places your brand and Booking button front stage and centre, with the option for visitor to view your awards in an unobtrusive way. Learn how to use the Awards Widget in the  Springnest Help Centre.
The Affiliations Widget
If you receive an award in image format rather than HTML code, the affiliations widget might be the best option for you (while simple to use, we recommend being conservative with the number of badges or images you add here).
Write a press release with Springnest Articles
Rather than adding a permanent badge to your website, consider using Springnest Articles to write a short press release or announcement about your achievement. Many OTA's will supply a press release template for you to use. This way, you will benefit from the publicity, without having to actively steer your website visitors away.
Quick tips and best practice:
Keep your badges to a minimum, stick to 3 or 4 maximum, and only add ones that hold true status and meaning (TripAdvisor's Traveller's Choice Award is a good example)
For HTML widgets, choose square or portrait badges. Avoid wide or horizontal formats where possible
Use your other channels to get the word out. Including your award announcement in your email marketing or social media posts will take some of the pressure off your website, and help focus your website strategy on direct bookings
In conclusion
Springnest's vision is to help you generate direct, commission-free bookings and business, through beautiful content and marketing tools, owned and managed by you. While award badges is one way of building confidence with guests, your website's content, images, videos, reviews, stories, promotions and pop-ups will make an initial impact and leave a lasting impression.
*some online travel agencies use an algorithm to favour properties who add award badges on their own websites, through improved search rankings on the OTA. In such cases, it is important to weigh up the benefit vs the risk for your own property (i.e. is the specific OTA an important enough contributor to your revenue to risk your direct bookings for?)